Alfa Romeo pays homage to its iconic 1967 33 Stradale model with the introduction of the limited production of the modern 33 Stradale. This exquisite limited-edition car captures the spirit of its predecessor, which took influence from the famed Tipo 33 while embracing contemporary design and engineering.
The design philosophy behind the new 33 Stradale revolves around achieving a harmonious balance between proportions, volumes, and surface properties – a true embodiment of Alfa Romeo's timeless elegance. This rendition upholds the legacy of the original 33 Stradale, interpreting its distinctive design language with a touch of modern flair.
The driving experience remains paramount in the new 33 Stradale, striking an optimal equilibrium between comfort and performance. Offering two powerful engine options, this vehicle showcases a V-6 twin-turbo engine that produces more than 620 horsepower. Mated to an eight-speed DCT gearbox, the rear-wheel-drive setup is enhanced by an electronic limited-slip differential, ensuring exceptional handling and agility.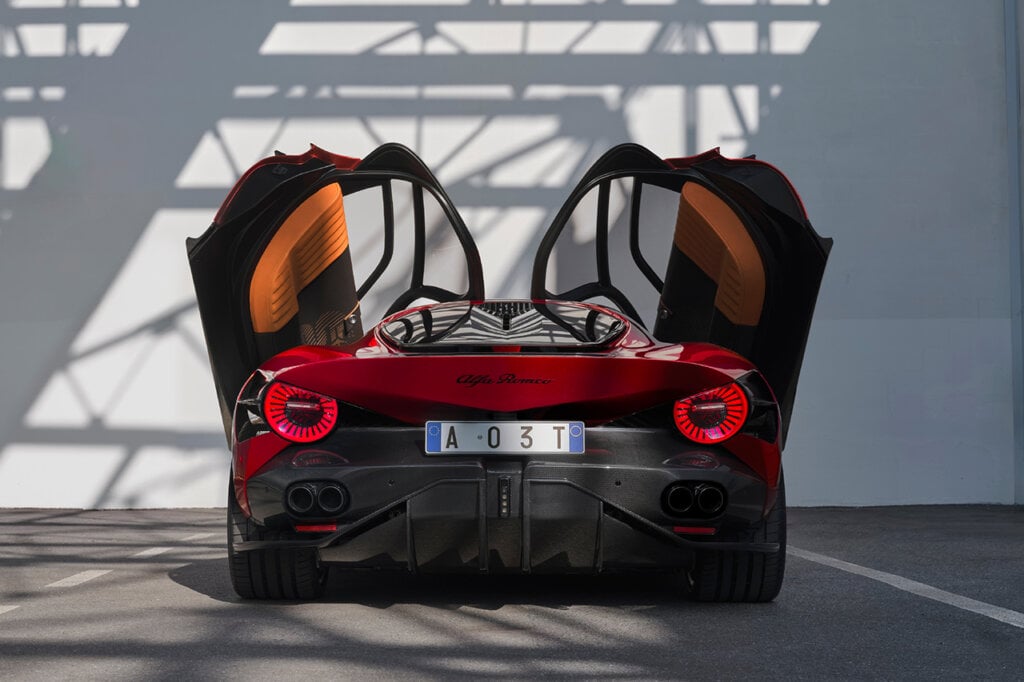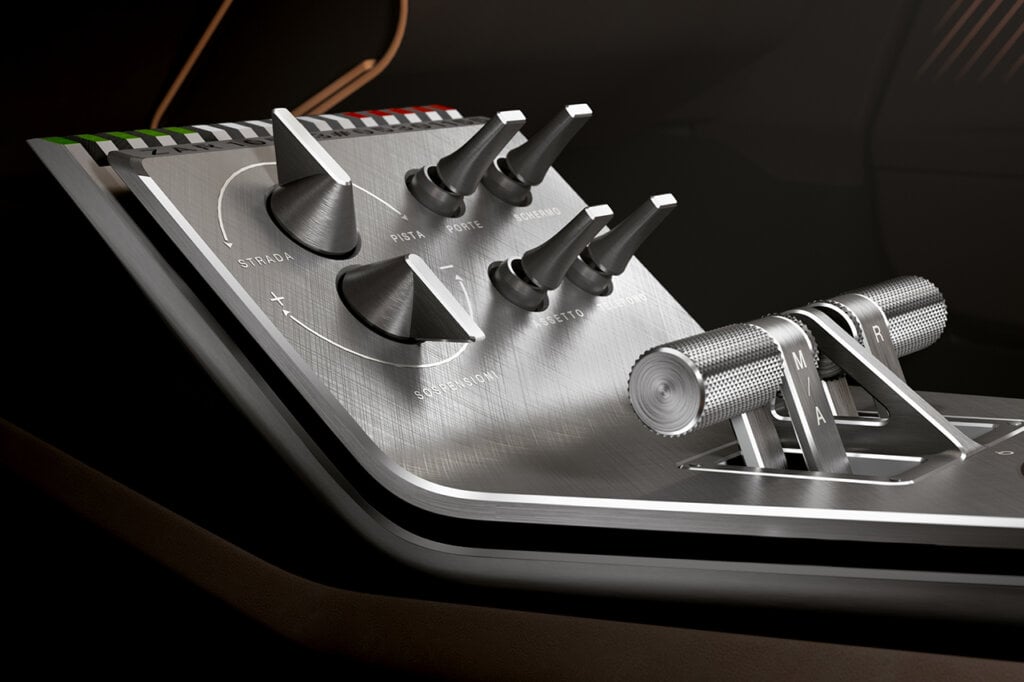 Enthusiasts have the choice between two trim levels, Tributo and Alfa Corse, both representing Alfa Romeo's unwavering commitment to heritage and innovation. The 33 Stradale's significance is heightened by its limited production of just 33 units, each handcrafted by the experts at Carrozzeria Touring Superleggera.
This modern revival of the 33 Stradale captures the essence of its historic predecessor while infusing it with contemporary engineering and design prowess. An homage to a timeless classic, the new 33 Stradale invites car enthusiasts to relish in its exceptional artistry and performance.
The new 33 Stradale embodies a harmonious blend of elegance and curvature, establishing a captivating presence that conveys both dominance and allure. Seamlessly fusing the essence of racing history with contemporary innovation, it pays homage to its iconic predecessor while charting a bold trajectory in creativity and performance.
However, the decision to produce a mere 33 units, while undoubtedly enhancing prestige and craftsmanship, 33 units is a tease. The new 33 Stradale will maintain an air of exclusivity and will undoubtedly spark interest to see more of these made.
Alfa Romeo… give the people what they want… at least more than 33 units produced.