A 1997 Ferrari F50, a rare gem in Giallo Modena, one of only 31 ever made in this striking color is going to auction via Sotheby Sealed. A once-in-a-lifetime opportunity to own a piece of automotive history.
The Ferrari F50 stands as one of Maranello's best-kept secrets, often overshadowed by its iconic predecessors like the F40 and succeeded by the Enzo. However, its unique blend of technology and performance sets it apart. Powered by a spine-tingling naturally aspirated 4.7-liter V-12 engine, producing 513 horsepower and 347 pounds-feet of torque, it offers an exhilarating driving experience that rivals Formula 1 cars. This engine, derived from the Scuderia's successful racecar, provides a thrilling soundtrack and accessible power delivery.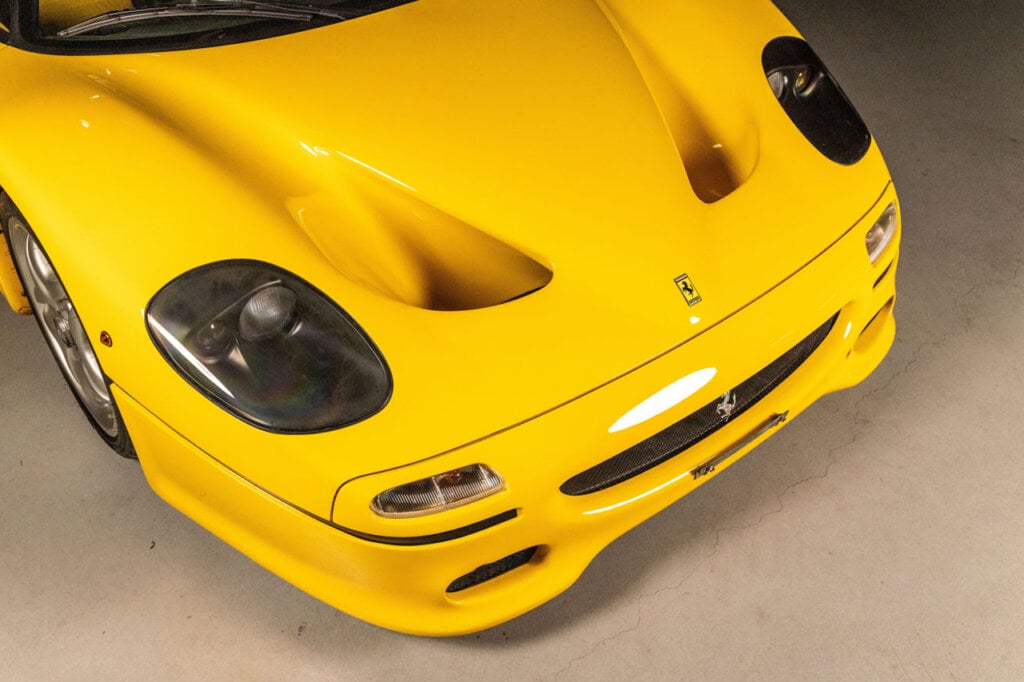 What makes this F50 particularly special is its limited production run of only 349 examples worldwide, with this one being number 313. Finished in Giallo Modena, it's a striking rarity among the more common Rosso Corsa variants. The car has been meticulously maintained throughout its life, with records from Tainan-based Jun Hui Car and Modena Motori Taiwan Co. Ltd, ensuring its pristine condition.
This Ferrari F50 has covered just 9,100 kilometers from new, making it a low-mileage collector's dream. It boasts a unique interior with black trim and Giallo seat inserts, a rarely seen option on F50s.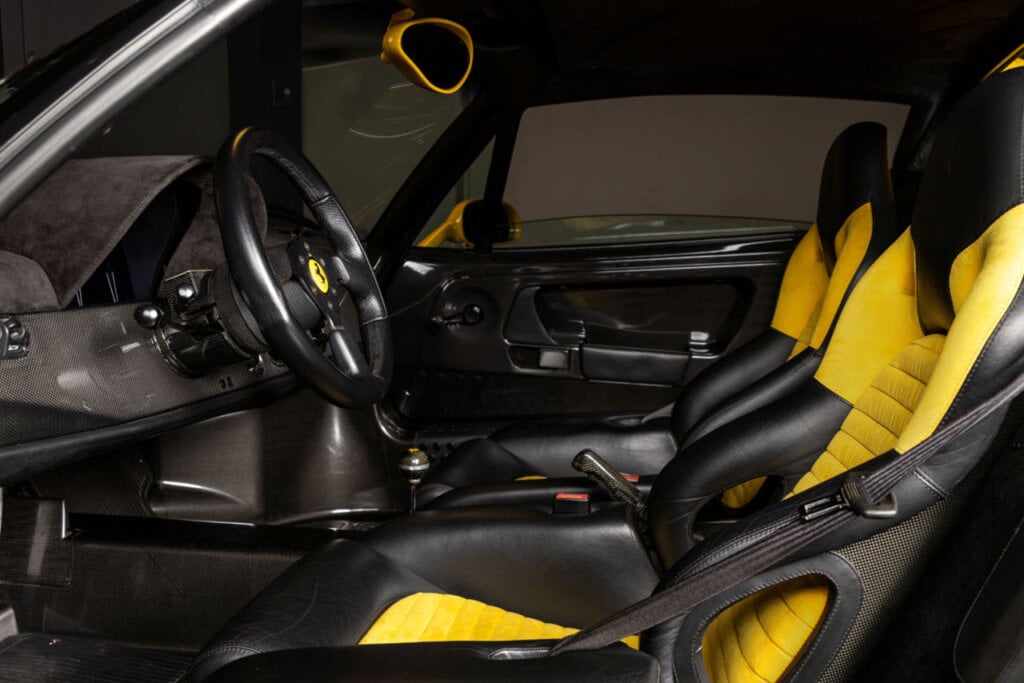 Truly a needle in the haystack discovery this Giallo Modena F50 is breathtaking! Given the overshadowing presence of the iconic F40, it's really cool to witness the F50, especially one in such impeccable condition, garnering the recognition it rightfully deserves. Essentially, the F50 embodies Ferrari's interpretation of an F1 racecar built for public roads, and it's fascinating to follow its journey in the upcoming auction.
All of us here at Motofutura will be keeping a very close eye on this Giallo Modena Ferrari F50 as it finds its new home and the final auction price it auctions off at.