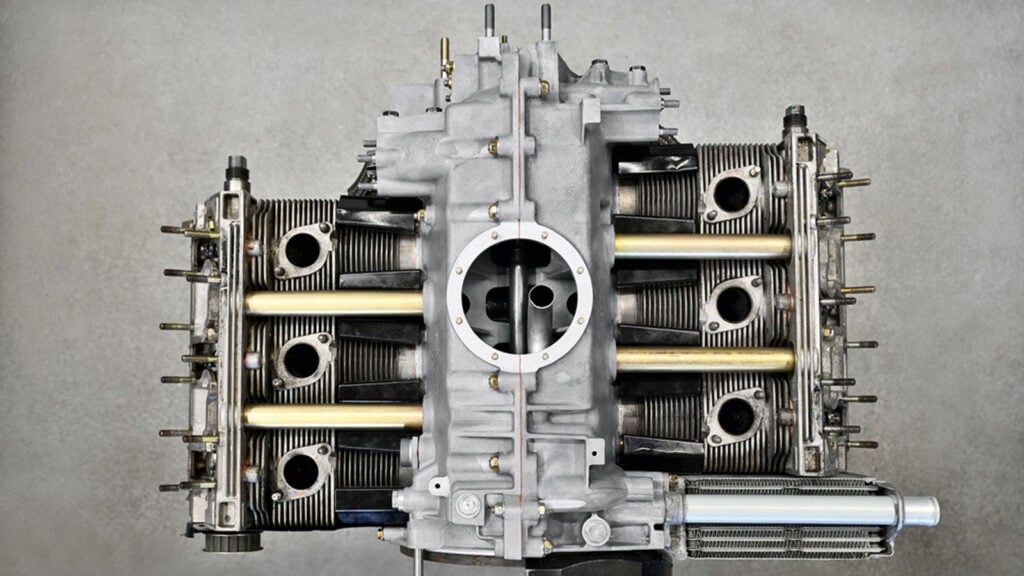 Porsche Classic, the branch of Porsche dedicated to the preservation and restoration of vintage Porsche models, has announced the release of new magnesium crankcases for early Porsche 911 models built between 1968 and 1976 for the F and G series with 2.0, 2.2, 2.4 and 2.7 liter engines. The legendary 911 Carrera RS 2.7, which turned 50 last year, is part of this group.
"This reissue closes another gap in our range of spare parts, making it possible to build completely new engines for most classic 911 models […] There's a lot of demand from our customers for true-to-original engine components like this."

-Ulrike Lutz, Director of Porsche Classic
Porsche Classic developed these new crankcases in response to the increasing difficulty in finding original aluminum crankcases for vintage Porsche models. Development required heavy research from the Porsche team, having to sift through decades of undecipherable schematics and information to acquire the correct data for the reissue. The Group C racing engine of the Porsche 962 was also used to acquire the technical specifications of the crankcase. The result is a crankcase derived from the data of the latest and most mature version during its production.
The production of the magnesium crankcase reissues first involve a sand casting process. The blanks are then machined on a five-axis CNC machine, with very little material removed. Quality control is strict, using 3D probes with over 1,300 dimensions measured to ensure the crankcase is true.
The new crankcase was strength tested for many weeks using the 2.7 liter engine of the 911 Carrera RS 2.7. Specific load conditions and engine speeds were used, and every single part was thoroughly inspected after.
Porsche Classic's commitment to preserving the heritage of vintage Porsche models is evident in their development of these new magnesium crankcases. They're available for purchase through Porsche Classic Partners and authorized Porsche dealerships.
Currently, customers can order over 80,000 parts from Porsche Classic, with over 200 parts reissued since 2013. With this new reissue, Porsche Classic ensures that early 911 models can continue to be restored and enjoyed for generations to come.