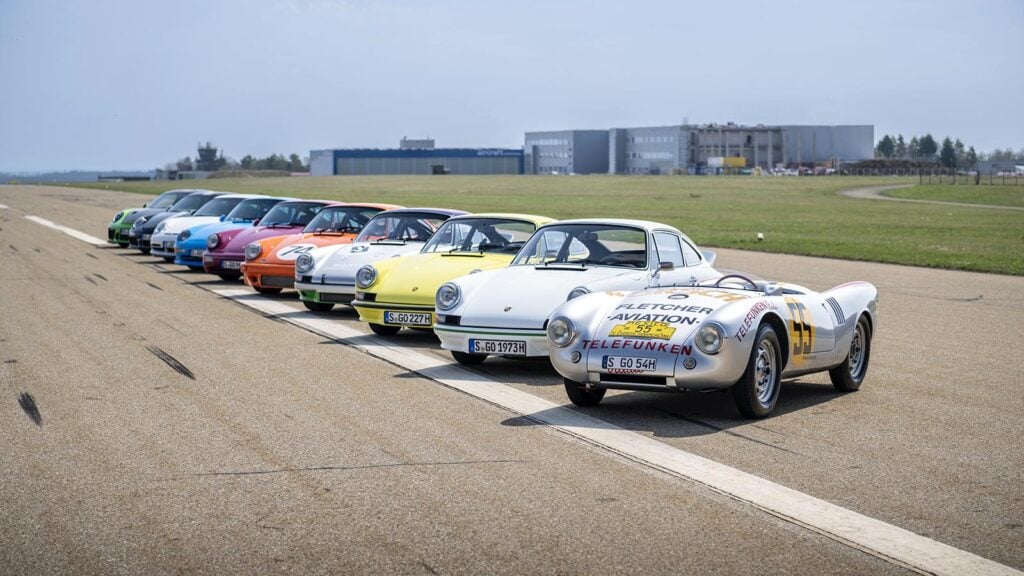 The Porsche 911 Carrera RS 2.7 is widely regarded as one of the most iconic sports cars ever produced. First introduced in 1972, the RS (Rennsport; German meaning "race sport") 2.7 was a high-performance version of the 911 Carrera that had been introduced a few years earlier. With its lightweight construction, aerodynamic enhancements, and powerful engine, the RS 2.7 became an instant favorite of sports car enthusiasts and racing drivers alike.
One of the most notable features of the RS 2.7 was its engine. Porsche developed a new 2.7-liter flat-six engine specifically for the RS, which produced 210 horsepower in European specification and 205 horsepower in US specification. The engine was also equipped with Bosch mechanical fuel injection, which helped it achieve impressive performance figures for its time. The RS 2.7 could accelerate from 0 to 60 mph in just 5.5 seconds and had a top speed of 150 mph.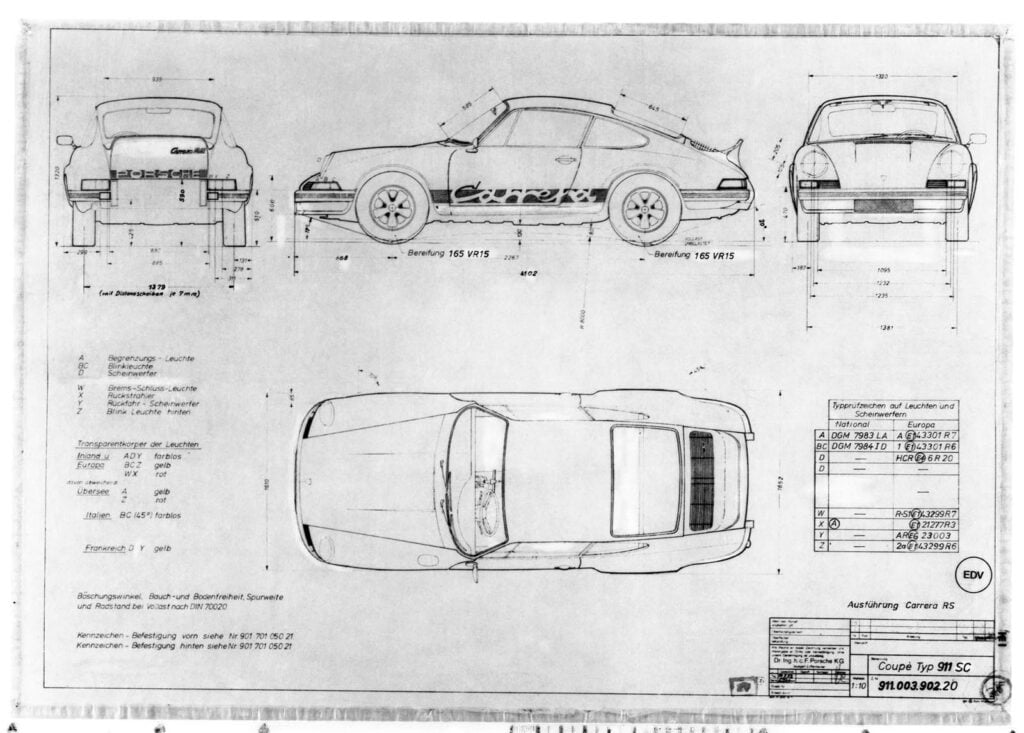 In addition to its powerful engine, the RS 2.7 was also notable for its lightweight build. Porsche used thinner metal plates for the body panels, and many of the non-essential features found in other 911 models were removed to reduce weight. The RS 2.7 also featured its signature "ducktail" rear spoiler and a front air dam to improve aerodynamics and increase downforce.
The interior of the RS 2.7 was also stripped down to reduce weight. Lightweight bucket seats, door panels with simple pull straps instead of traditional handles, and a minimalist dashboard with basic instrumentation were all part of the RS 2.7's interior design.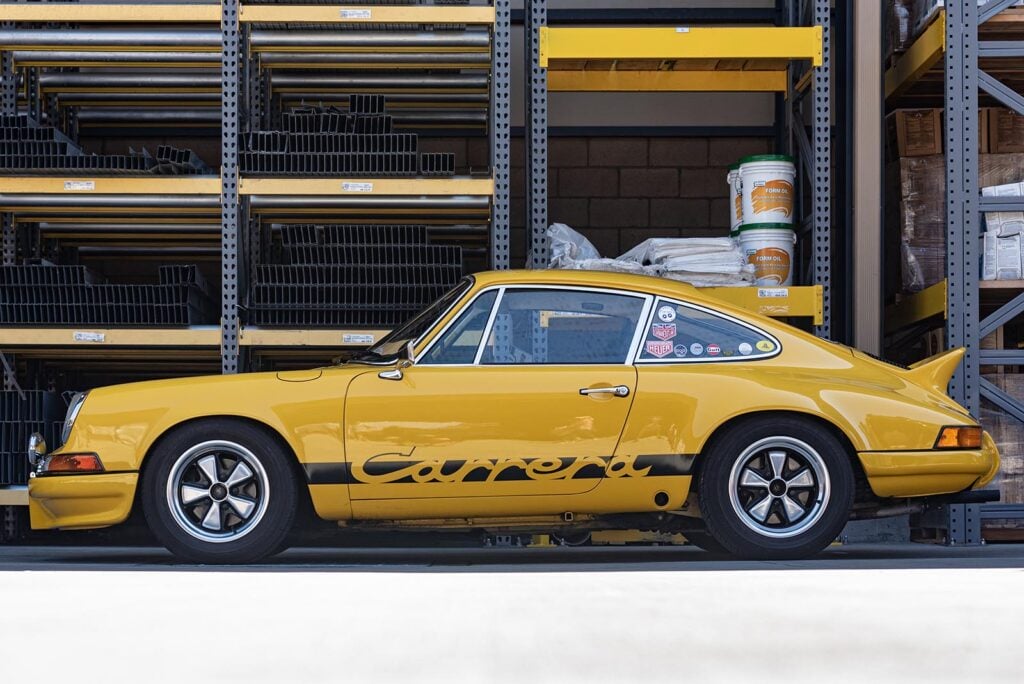 The RS 2.7 was also offered in a limited-edition "Touring" version, which included more comfortable seats and other amenities such as sound deadening and carpeting. However, even the Touring version was still a lightweight, performance-focused sports car.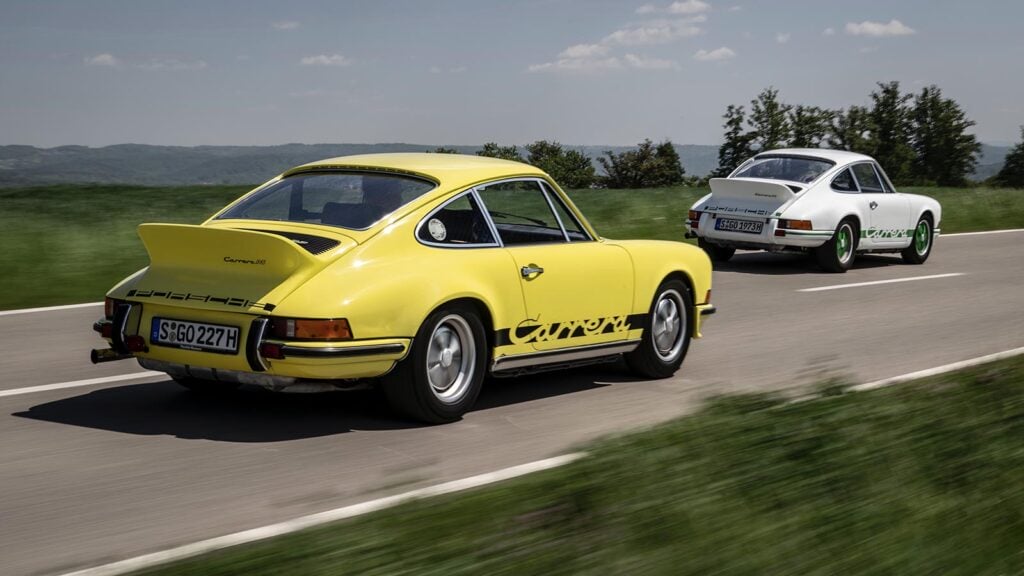 Despite its relatively short production run (only 1,580 units were produced), the RS 2.7 quickly became a legend among sports car enthusiasts. It was praised for its incredible performance, handling, and driving experience, and it became a favorite of racing drivers around the world. The RS 2.7 also achieved great success on the track, winning numerous races and championships in various motorsports categories.
Even today, the Porsche 911 Carrera RS 2.7 remains one of the most sought-after and valuable sports cars ever produced. Its timeless design, impressive performance, and racing heritage make it a true classic that is sure to be cherished by automotive enthusiasts for generations to come.