Audi of America has announced the release of a limited edition of the 2023 Audi RS e-tron GT, called "project_513/2", in which only 75 units will be made. This edition is a result of a joint collaboration between Audi of America and Audi exclusive, and will offer customers an opportunity to drive a version of the e-tron GT that most closely resembles the prototype car. The project_513/2 is exclusively available to the U.S. market and leverages the original design used for global prototype testing with "e-tron" camouflage script on both the exterior and interior.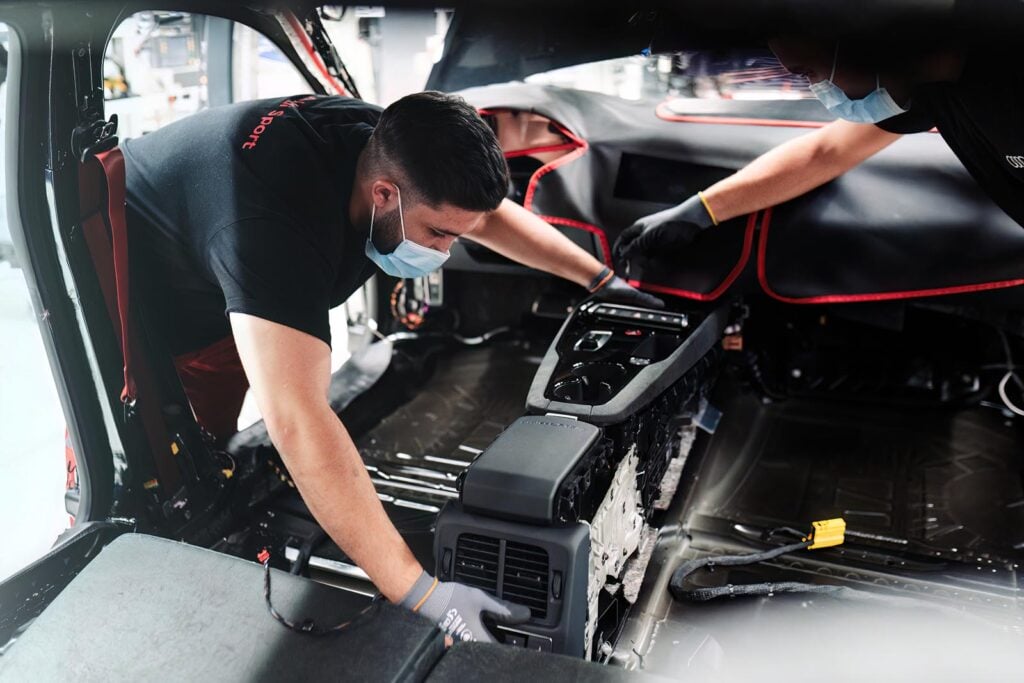 This is the first Audi model to offer a camouflage skinned and wrapped exterior from the factory, the RS e-tron GT project_513/2 to use camouflage graphics. They are primarily used for initial testing to create confusion for onlookers who may be looking to capture the latest glimpse into exterior design and technology before its release.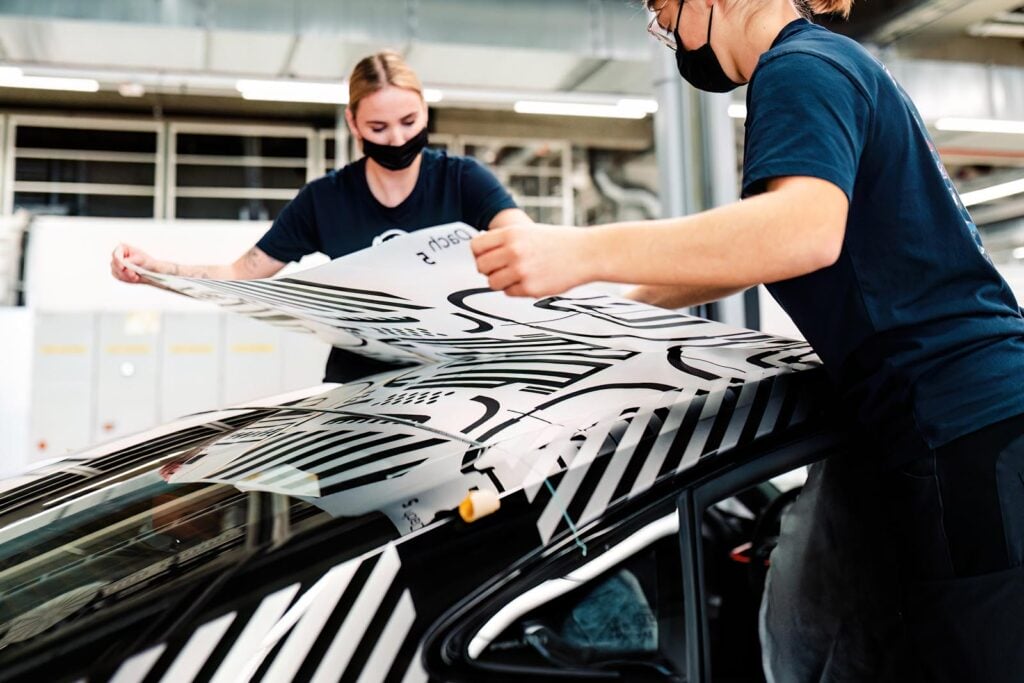 The project's exclusivity is underscored by its internal code name, which represents the project naming convention that defines the product's segment, generation, and body style. The naming is crafted early in the development process and is usually kept under wraps.
The RS e-tron GT project_513/2's interior design is based on its exterior colors and design elements, featuring red and black colored accents as well as Audi exclusive interior elements unique to the edition. The dashboard features Carbon fiber inlays with camo graphics that resemble the exterior design, and these graphics include an innovative "partial matting" patented process.
Performance-wise, the RS e-tron GT project_513/2 leverages the thrilling performance of the RS e-tron GT – Audi's fastest 0-60 mph accelerating production model. The project_513/2 comes with standard rear wheel steering that enhances performance and precision handling at all speeds.
For those customers who may not be fortunate enough to get one of the 75 limited edition units, Audi offers the e-tron GT camouflage Indoor car cover for sale at audi-collection.com. The car cover features black and white "e-tron" nomenclature underlined with elements of red and black color just like the limited edition model.
Furthermore, customers who purchase the RS e-tron GT project_513/2 will receive a special edition VIN art that exhibits a detailed art print expression of the customer's vehicle in high-resolution for display. The 2023 Audi RS e-tron GT project_513/2 is expected to go on sale this spring.