— at 2023 Goodwood Festival of Speed
Maserati commemorates the end of an era for its iconic V8 engine-powered grand tourers at the 2023 Goodwood Festival of Speed. Showcasing two global debuts, the Ghibli 334 Ultima and Levante V8 Ultima, Maserati pays homage to its V8 lineage that has seen over 100,000 units sold since 1959.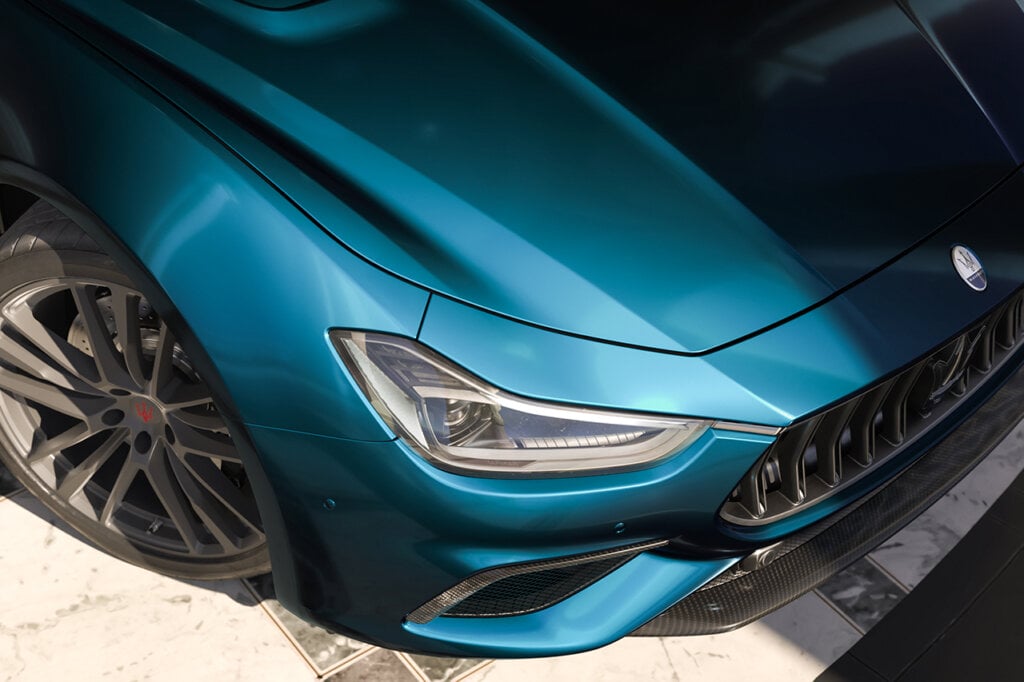 These special edition models mark the final chapter of Maserati's twin-turbo V8 engine, soon to become sought-after collector's items. The Ghibli 334 Ultima, named after its top speed in kilometers per hour, claims the title of the world's fastest internal combustion engine sedan. Joining it is the Levante V8 Ultima, both making their first appearance at the festival's First Glance Paddock and participating in the Hillclimb.
Additionally, Maserati presents the all-new 2024 GranTurismo Trofeo, featuring the powerful 542-hp V6 Nettuno engine with innovative pre-chamber combustion technology derived from Formula 1. Festival attendees can also explore the Maserati GranTurismo One-Off Prisma and GranTurismo Folgore (EV lineup), representing the brand's past and future, respectively.
Concluding the lineup is the MC20 Cielo, making a striking return to the Goodwood Hillclimb. Adorned in Rosso Vincente color, the MC20 Cielo features a captivating design, lightweight carbon fiber chassis, retractable smart glass roof, and is powered by the 621-hp V6 Nettuno engine.
Maserati's presence at the event signifies the end of gas-powered V8 engines in their car lineup, celebrating their heritage while embracing new horizons.