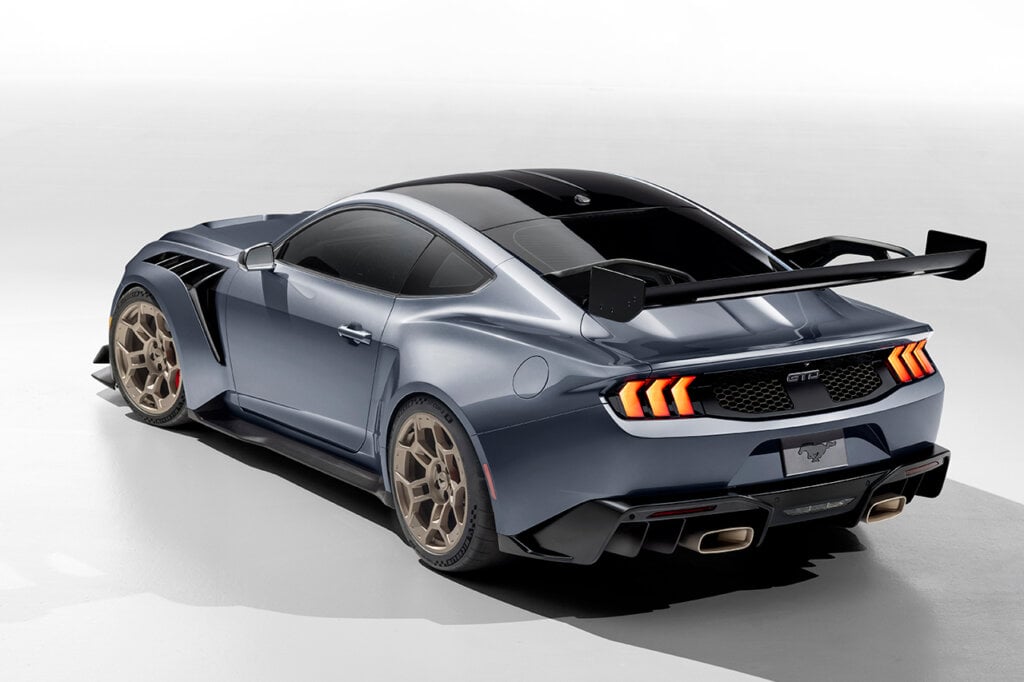 Ford's goal: to craft a Mustang capable of rivaling Europe's elite sports cars, but make it street legal. Introducing the all new Mustang GTD.
An extraordinary street-legal performance machine that embodies the Mustang's essence was born. Revealed for Monterrey Car Week 2023, this remarkable vehicle draws inspiration from the Mustang GT3, slated to race at Le Mans the following year. With its mostly carbon fiber wide body and commanding rear wing, the 2025 Ford Mustang® GTD announces its exceptional character at first glance.
Dominated by formidable downforce, thanks to active aerodynamics, and substantial grip from sizeable tires, the Mustang GTD establishes a profound connection with the tarmac. Outfitted with carbon ceramic brakes, a rear-mounted 8-speed dual-clutch transaxle, and a lightweight carbon fiber driveshaft, the car boasts an estimated 800 horsepower from its symphonic supercharged 5.2-liter V8 engine.
Safeguarding the Le Mans-winning heritage, the Mustang GTD traces its origins to the Mustang GT3 race car's imminent return to Le Mans.
Designed to harness aerodynamics, the Mustang GTD's form aligns with purpose. From its front splitter and vented hood to the hydraulically operated active rear wing, each line aims to amplify aerodynamic performance at high speeds. The extensive use of carbon fiber panels not only reduces weight but also lowers the center of gravity, heightening responsiveness.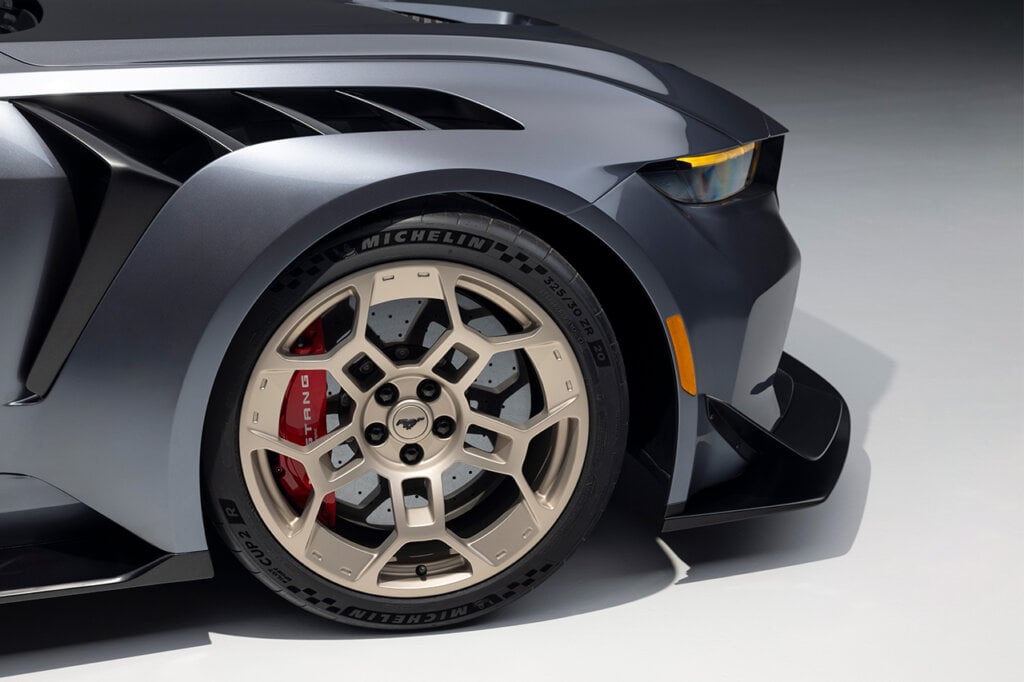 The interior cabin blends premium materials like Miko suede, leather, and carbon fiber, accompanied by digital displays that empower the driver. RECARO® track-focused seats complement 3D-printed titanium paddle shifters, rotary dial shifter, and serial plate – all crafted from retired Lockheed Martin F-22 titanium parts. The backseat area has been eliminated for weight reduction and cargo space.
The Mustang GTD will offer various interior color combinations and specialized option packages. Its appearance can be further customized, allowing buyers to create a truly distinctive vehicle. In essence, the 2025 Ford Mustang® GTD emerges as a remarkable fusion of race-ready prowess and road-ready excellence.
The GTD Mustang represents a truly captivating perspective on a street-legal performance car. The blend of unbridled power, cutting-edge aerodynamic technology, and its stunning aesthetics generates a profound sense of anticipation to witness it firsthand. Yet, the initial sticker price of $300,000 is undeniably staggering. Does the Mustang truly justify such an investment? Considering the alternative options within the Mustang lineup, like the Dark Horse model, which also delivers potent horsepower and retains the iconic Mustang allure, it raises the question of whether the GTD's premium is genuinely warranted. In this light, the Dark Horse emerges as a more appealing choice that balances the thrilling Mustang experience with a more advantageous value proposition.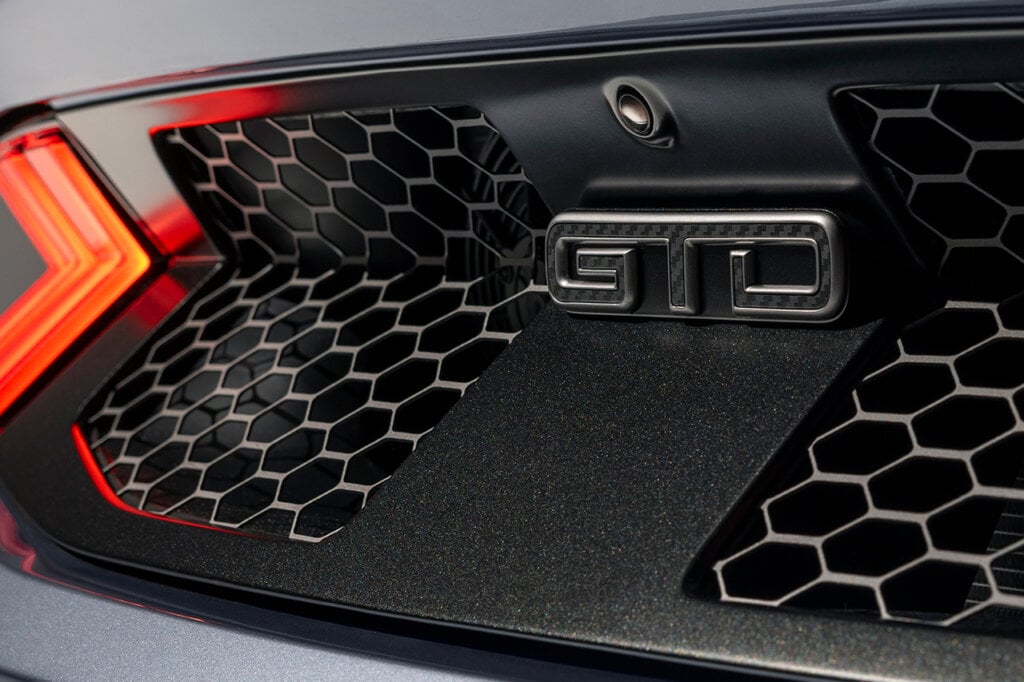 With Ford Racing pedigree as its backbone legacy—what more can you ask for?
Its got the look and its got the power.
Are you taking the GTD Mustang or is the Dark Horse Mustang more than enough?