The Chevrolet Corvette is an enduring symbol of American automotive excellence, captivating car enthusiasts with its striking design, impressive performance, and rich history. Since its debut in 1953, the Corvette has evolved through several generations, each marked by unique design elements, technological advancements, and thrilling driving experiences. In this comprehensive article, we will explore the captivating history of the Chevrolet Corvette, examining each generation in detail and highlighting the key milestones that have shaped this iconic sports car, beginning with its debut in 1953.
The C1 Debut's at Motorama in New York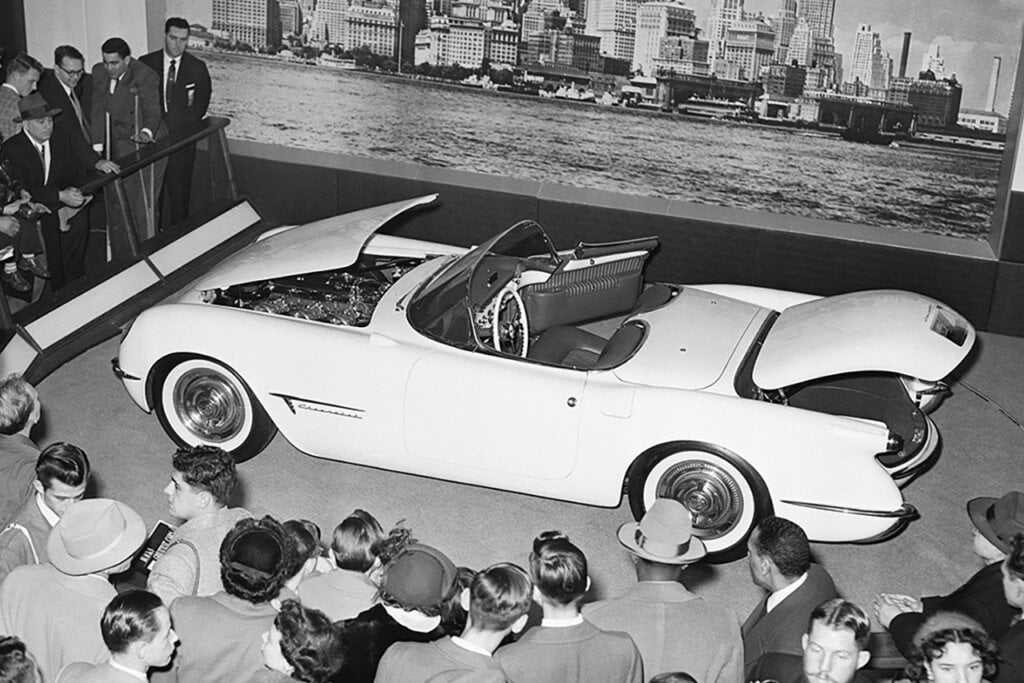 The Chevrolet Corvette was born in 1953, introduced as a concept car at the General Motors Motorama show in New York City. Its sleek fiberglass body, unique for its time, immediately caught the attention of enthusiasts. The production version, known as the C1 generation, featured a Blue Flame inline-six engine producing 150 horsepower. However, it wasn't until 1955 when Chevrolet introduced the small-block V8 engine that the Corvette truly became a performance icon. The C1 underwent several revisions, with enhancements to its design and performance over the years. Notably, the 1961 model saw the introduction of the iconic ducktail rear end and four taillights, defining design elements that would become synonymous with the Corvette.
The Sting Ray
The second generation of the Corvette, known as the C2 or Sting Ray, made its debut in 1963. Designed under the guidance of Bill Mitchell, the C2 featured a radical departure from its predecessor. It boasted a sleek, aerodynamic design with hidden headlights, a split rear window, and bold body lines. The C2 Corvette also introduced independent rear suspension, improving both handling and ride quality. Under the hood, it offered a range of powerful engines, including the legendary 427 cubic inch V8. The C2 Corvette's performance capabilities were further enhanced with the introduction of the Z06 performance package in 1963. With its striking appearance and exhilarating performance, the C2 Corvette became an instant classic and remains one of the most sought-after generations among collectors.
Third Generation Corvette
The third generation of the Corvette, known as the C3, made its debut in 1968. This era saw a significant change in both design and engineering. The C3 featured a more curvaceous and muscular exterior, with a wider stance and pop-up headlights. It was the first Corvette to offer a removable T-top roof, providing a unique open-air driving experience. However, as the 1970s progressed, the Corvette faced challenges due to tightening emissions regulations and shifting consumer preferences. Despite these obstacles, the C3 Corvette continued to evolve, introducing new engine options and performance upgrades. Notably, the 1978 model marked the introduction of the fastback rear window and improved handling characteristics. The C3 generation concluded in 1982, leaving a lasting legacy as a symbol of American muscle and style.