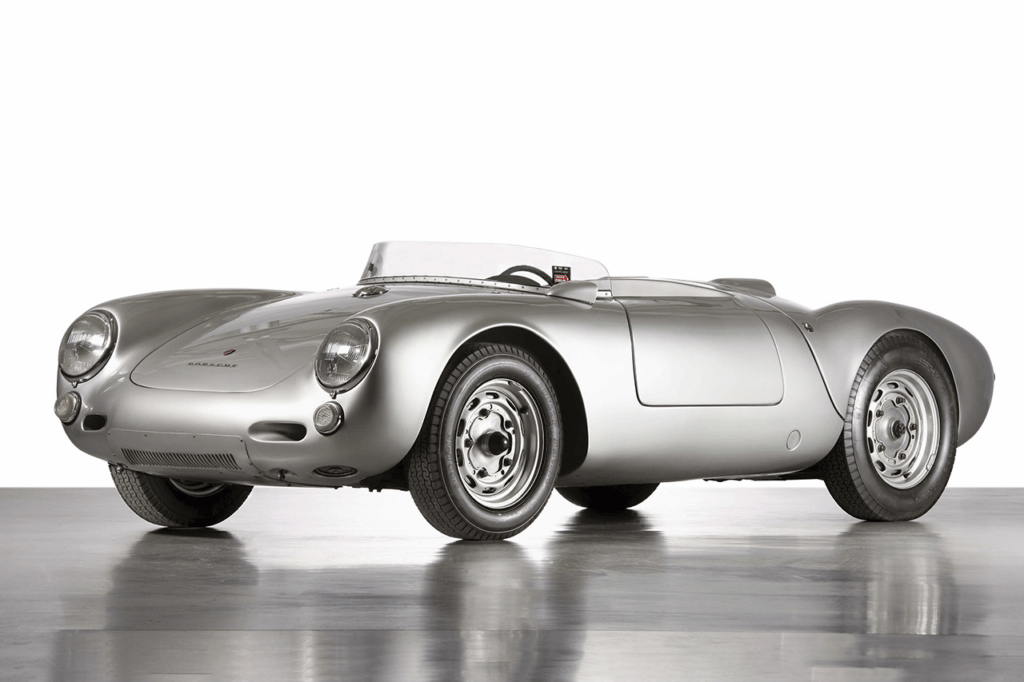 Since its inception, the Porsche 550 Spyder has become an iconic sports car that represents the essence of speed, style, and engineering excellence. With a rich history and a touch of Hollywood glamour and tragedy, this lightweight beauty has captivated enthusiasts and left an indelible mark on automotive history.
The Birth of a Legend
The Porsche 550 Spyder made its debut in 1953, emerging as a successor to the 356 Pre-A and establishing itself as an icon in its own right. Designed by the legendary engineer Ernst Fuhrmann, the 550 Spyder was born out of a desire to create a lightweight, aerodynamic sports car that would dominate the racing circuit. Its distinctive shape, featuring sleek curves and a low-slung profile, immediately captured attention and set the tone for its extraordinary legacy.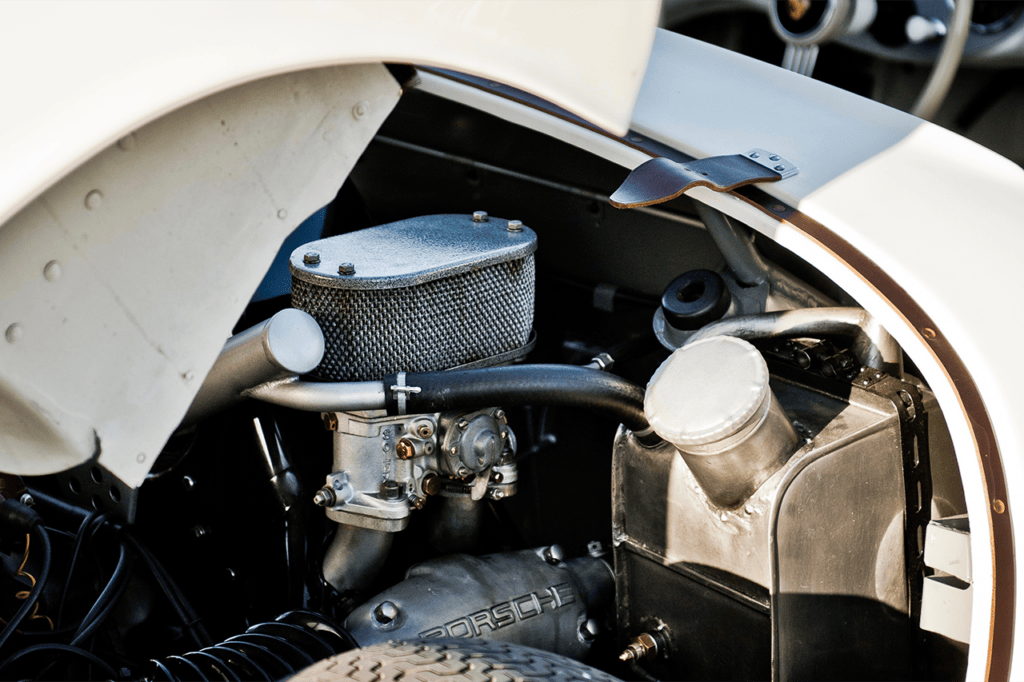 Dominating the Racing Circuit
The 550 Spyder was destined for greatness on the track. With its lightweight aluminum body, tubular space frame, and powerful flat-four engine (predecessor to the flat-six engine popular in modern Porsche vehicles), the Spyder quickly established itself as a formidable competitor in the motorsport world. Its agility and exceptional handling made it a force to be reckoned with, as it claimed numerous victories and class wins in both European and American racing events. The 550 Spyder's successes on the track solidified Porsche's reputation as a manufacturer of exceptional sports cars.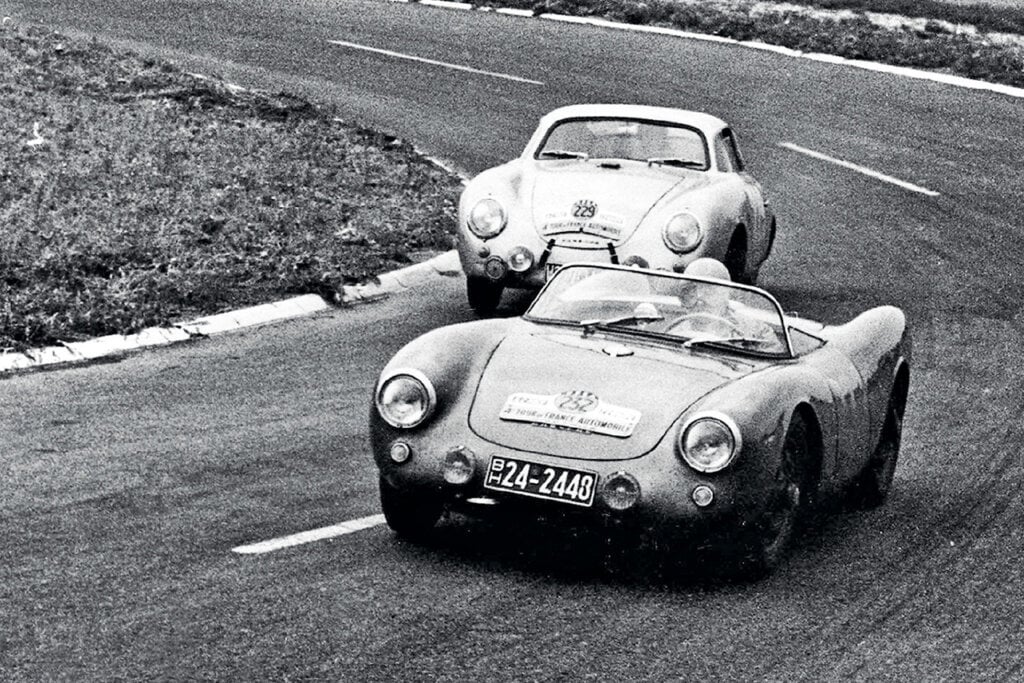 James Dean and the "Little Bastard"
One of the most tragic and infamous stories associated with the Porsche 550 Spyder involves the Hollywood actor James Dean. Dean, an avid car enthusiast, acquired a 550 Spyder in 1955 and nicknamed it the "Little Bastard." Unfortunately, his time with the car would be short-lived. On September 30, 1955, Dean was involved in a fatal accident while driving his 550 Spyder to a race in Salinas, California. The incident immortalized the car and the actor, forever intertwining their legacies.
Evolution and Legacy
Following the tragic events involving James Dean, the Porsche 550 Spyder continued to evolve and inspire future generations of sports cars. The model received various upgrades and enhancements, including increased engine displacement, improved suspension, and refined aerodynamics. In 1956, the 550 Spyder's successor, the Porsche 718, was introduced, further refining the design and cementing the car's place in automotive history.
The Porsche 550 Spyder remains a legendary sports car that embodies the spirit of racing and engineering excellence. From its humble beginnings to its domination on the track, the 550 Spyder solidified Porsche's reputation as a premier manufacturer of high-performance vehicles. Despite its tragic association with James Dean's untimely demise, the 550 Spyder's legacy lives on, with its influence seen in subsequent Porsche models. The 550 Spyder continues to captivate enthusiasts and remind us of the enduring allure of speed, precision, and the pursuit of automotive perfection.