NOVITEC, the renowned German automotive refinement specialist, is making waves in the world of exclusive sports cars with their latest creation, the NOVITEC N-LARGO S. This exceptional model pays tribute to the Ferrari 812 Superfast, commemorating its departure from production with a limited edition of just three vehicles worldwide. The N-LARGO S is already sold out, underlining its desirability among automotive enthusiasts.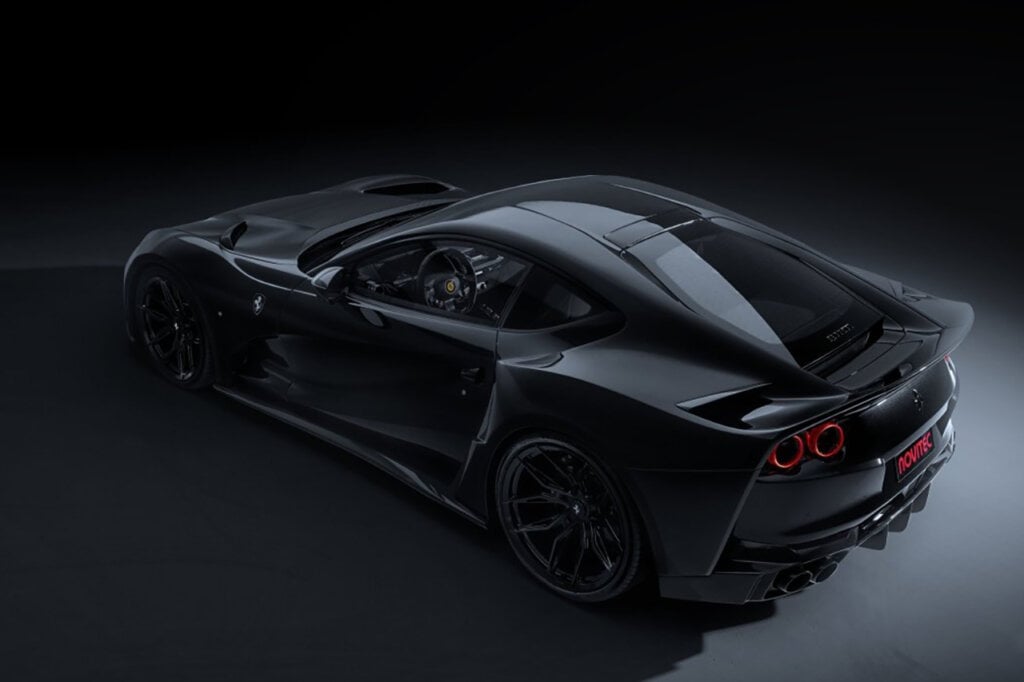 What sets the NOVITEC N-LARGO S apart is its impressive performance enhancements. NOVITEC has fine-tuned the 6.5-liter V12 engine. Through carefully calibrated modifications to the engine electronics, NOVITEC has extracted an additional 40 horsepower from this already formidable powerplant. As a result, the N-LARGO S now boasts a total power output of a staggering 840 horsepower (618 kW) at 8,750 rpm.
This substantial boost in horsepower catapults the N-LARGO S from a standstill to 100 km/h in a mere 2.8 seconds, delivering a breathtaking acceleration experience that's sure to leave any driver and passenger exhilarated. Furthermore, the top speed of this high-performance machine has been elevated to an impressive 345 km/h, firmly establishing its place among the elite ranks of supercars.
In addition to its formidable engine enhancements, the N-LARGO S boasts a distinctive and aerodynamically optimized design. Its wider front fenders and rear axle flares, along with the seamlessly integrated rear spoiler, enhance both its appearance and aerodynamic efficiency. This widebody version, designed by Vittorio Strosek, adds a striking 14 centimeters to the car's width compared to the base model, creating an unmistakable presence on the road.
NOVITEC's attention to detail extends to the cockpit, where they offer customization options for discerning buyers. The interior can be tailored to the owner's preferences, featuring appointments crafted with the utmost precision from premium materials like leather and Alcantara.
A going-away party for the Ferrari 812 Superfast is in full swing, and Novitec Group has once again proven their prowess in automotive customization with the N-Largo S. Just as they did previously with the commemorative 812 Competizione, (check out our article here), Novitec is bidding farewell to the pinnacle of automotive excellence in style. These three limited custom creations represent the pinnacle of automotive design and performance. The upgrades and enhancements found in these bespoke vehicles are the proverbial icing on the cake, a fitting and impressive sendoff to the remarkable technology and engineering that Ferrari has brought to the world of supercars.