Introducing the Porsche 911 GT3 R Rennsport, a remarkable sports car that represents the pinnacle of Porsche's racing heritage. This limited-edition masterpiece, with only 77 units available, stands as a testament to the brand's commitment to pushing boundaries. It is a direct evolution of the 911 GT3 R of the 992 generation, but it goes beyond the typical motorsport regulations to deliver an unparalleled driving experience.
The 911 GT3 Rennsport boasts a 4.2-liter six-cylinder boxer engine that can produce up to a staggering 620 PS (456 kW). This engine's remarkable power output, coupled with a 9,400 rpm redline, results in a stunning 148 horsepower per liter of displacement – a record for a naturally aspirated GT racing car. Unlike its counterparts, the Rennsport enjoys the freedom from strict motorsport homologation regulations, allowing for even more exhilarating performance.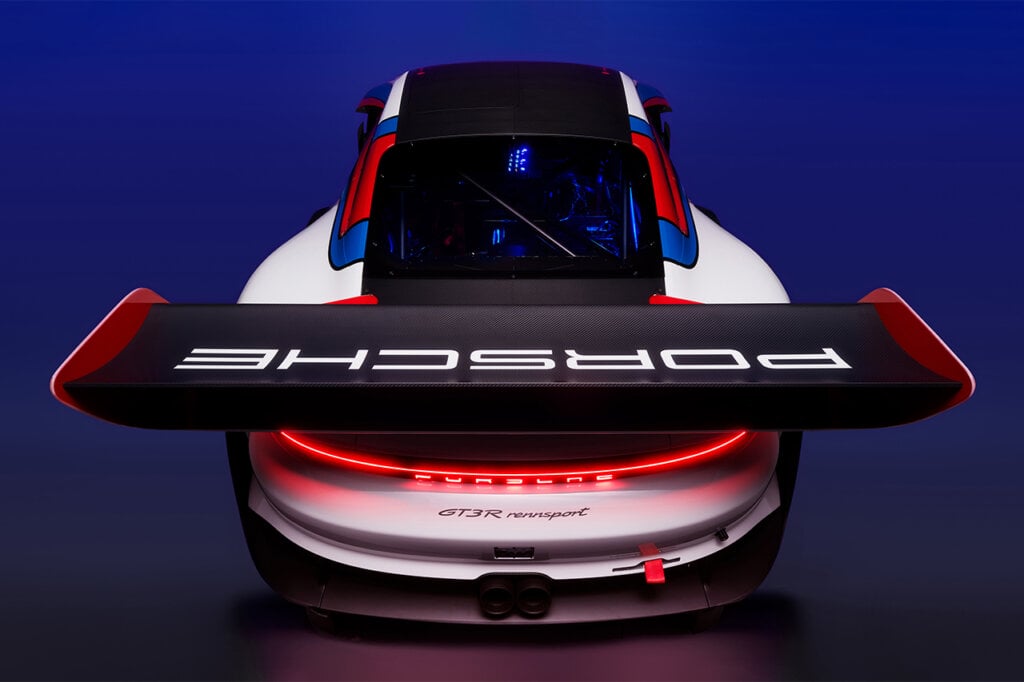 What sets the 911 GT3 R Rennsport apart is not just its raw power but also its distinctive design. Crafted by Porsche's expert team, it features extensive body modifications, emphasizing aerodynamic efficiency and visual appeal. Notably, the rear end of the car pays homage to the iconic Porsche 935/77, highlighting its racing pedigree.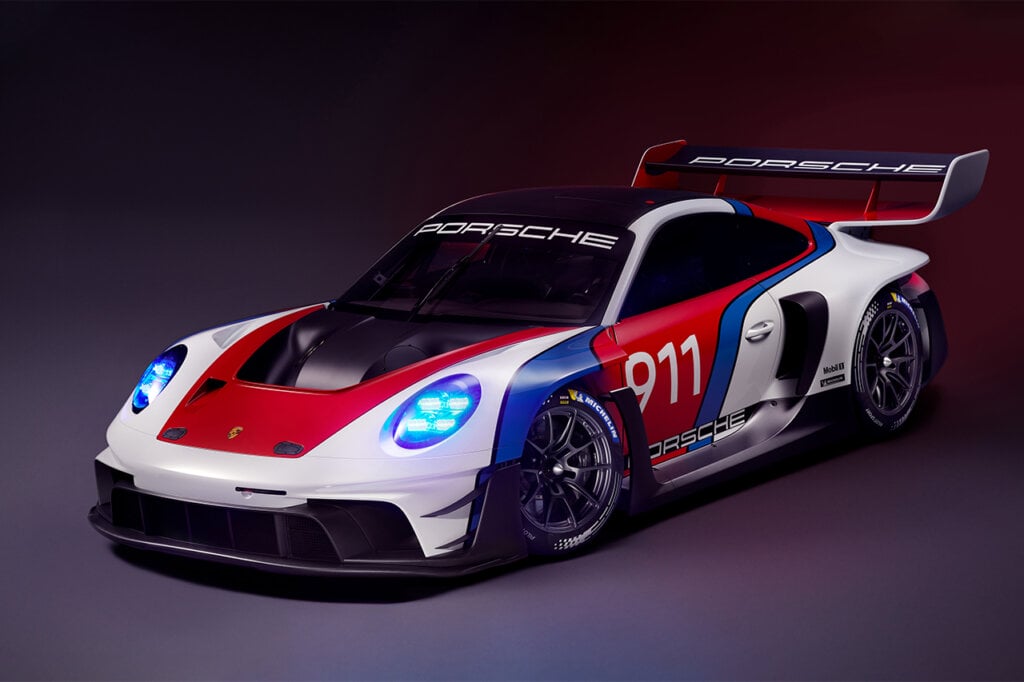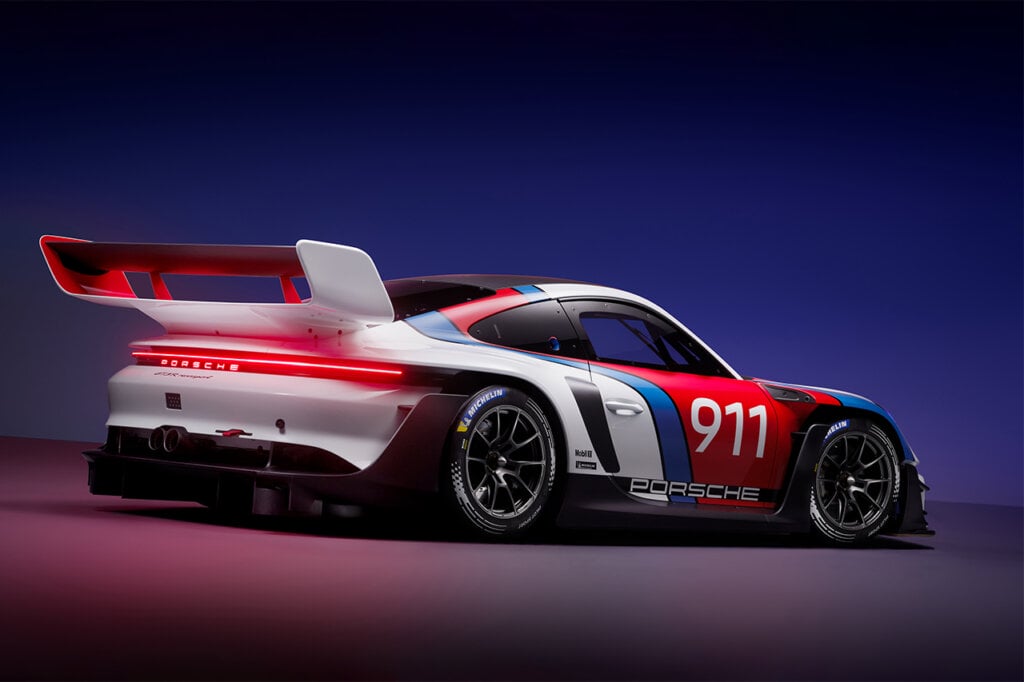 The Rennsport made its grand debut at the Rennsport Reunion 7 in Laguna Seca, California, where it left an indelible mark. This exclusive event showcased the car's exceptional attributes to an audience of Porsche enthusiasts. It's more than a racing car; it's a collector's dream come true, bridging the gap between Porsche's illustrious racing history and cutting-edge performance.
The Porsche 911 GT3 R Rennsport is a high-performance marvel with a roaring engine, striking design, and a limited production run of just 77 units. It embodies Porsche's relentless pursuit of excellence and represents the epitome of what a racing car can achieve. The decision to base it on the 992 GT3 model was a stroke of genius, as it perfectly complements the racing-inspired platform. The livery and vehicle color design are a true testament to Porsche's iconic style – bold yet subtly elegant, unmistakably Porsche. The fact that this exceptional car made its debut at Rennsport Reunion 7 underscores the brand's commitment to its racing heritage.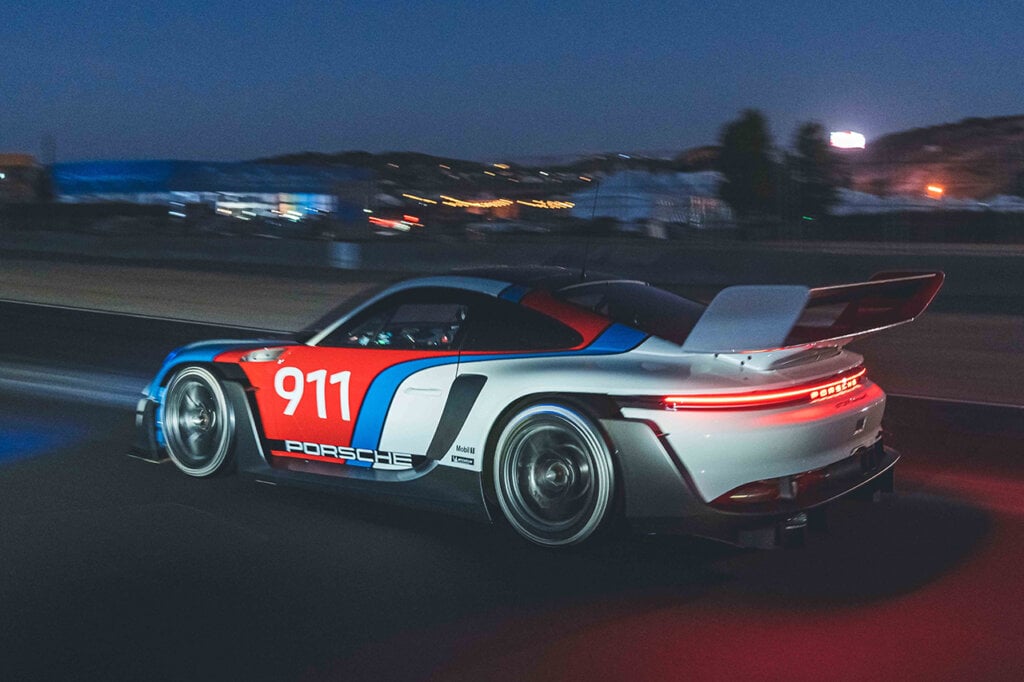 Porsche, along with their dedicated development team, has truly hit the mark with this extraordinary machine, delivering a masterpiece that not only captures the essence of Porsche but also sets a new standard in the world of high-performance racing cars.