Acura's commitment to Precision Crafted Performance will be showcased once again at The Broadmoor Pikes Peak International Hill Climb, presented by Gran Turismo, featuring four production-based race cars. Among them is the recently launched Integra Type S, making its debut in motorsports at the iconic "Race to the Clouds." Joining the lineup are three additional race entries, including the NSX Type S racecar named "Yamabiko," specially modified for the challenging hill climb with advanced active aerodynamics. Adding to the excitement, INDYCAR rising star David Malukas will serve as the official pace car driver in a 2023 TLX Type S PMC Edition.
Motorsports plays a crucial role in Acura's dedication to Precision Crafted Performance, and its participation in the Pikes Peak event exemplifies this ethos. All Acura race team entries are prepared and supported by a dedicated group of volunteer engineers from the company's R&D facilities in Ohio. This collaborative effort not only sharpens their performance-oriented driving and engineering skills but also serves as a platform to test future technologies for Acura production vehicles. Acura's presence at Pikes Peak spans 13 consecutive years, during which the team has achieved an impressive record of 12 first-place finishes in their respective divisions, 26 podiums, and multiple records.
The Pikes Peak International Hill Climb, held in Colorado, is one of America's oldest and most renowned motorsports competitions. Since 1916, drivers from around the world, representing various motorsports disciplines and using a wide range of vehicles, have challenged themselves on the 156-turn, 12.42-mile mountain course. Starting at an elevation of 9,390 feet and reaching the summit at 14,115 feet, competitors race against the clock in pursuit of victory.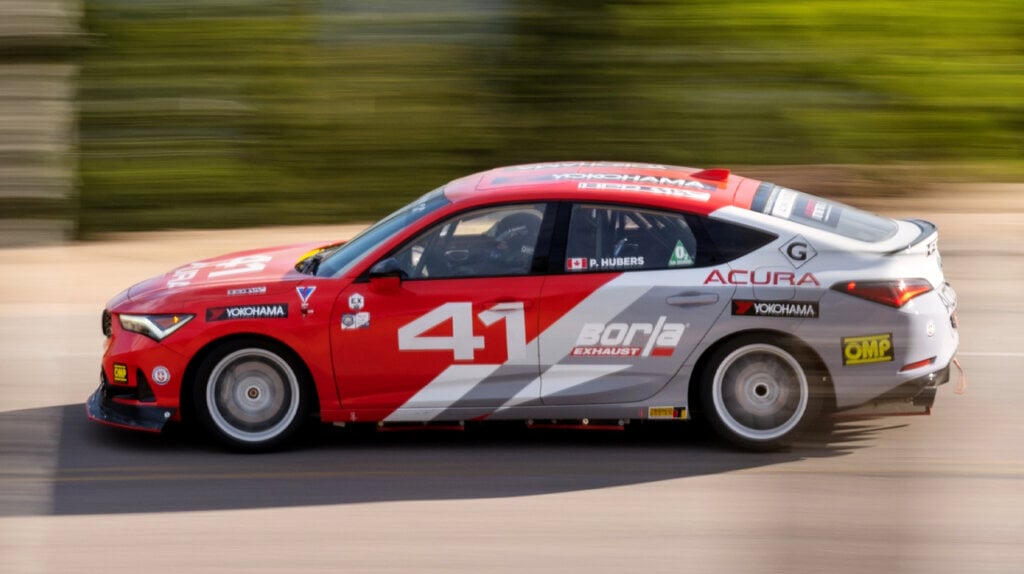 HPD Integra Type S Race Car
Introducing the motorsports debut of the new high-performance variant, Acura will showcase the first race-prepared 2024 Integra Type S at Pikes Peak. Competing in the Exhibition division, the HPD Integra Type S race car will be driven by fourth-generation racer Loni Unser. Acura engineer Paul Hubers, driving an Integra 1.5T built by the Honda of America Racing Team (HART), returns for his second year on the mountain. Another Acura engineer and Pikes Peak veteran, Jordan Guitar, will also participate, driving a TLX Type S, also constructed by HART.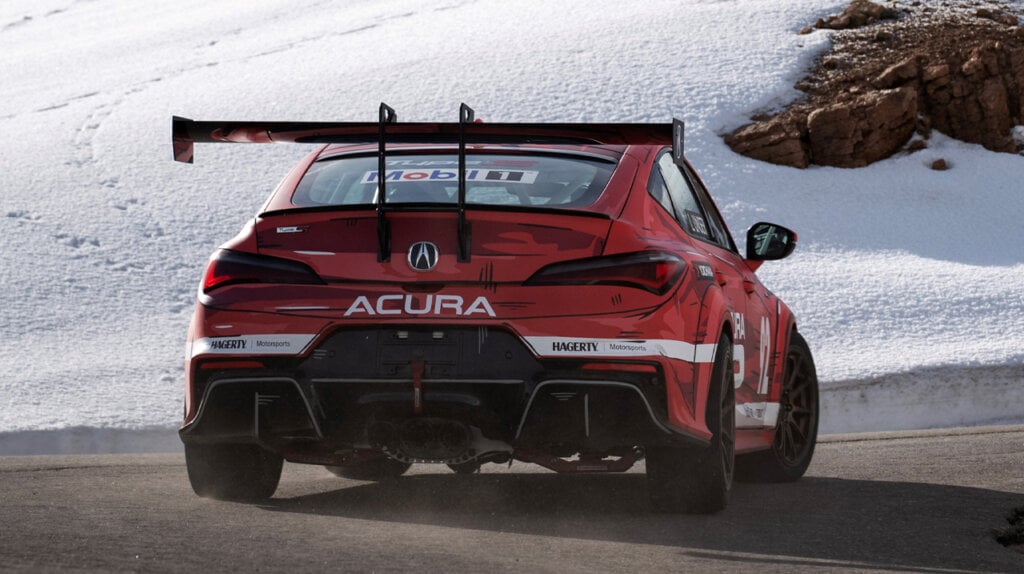 Loni Unser's HPD Integra Type S race car brings Acura's captivating anime series to life, featuring a unique anime-style wrap inspired by the second season of Chiaki's Journey. Loni follows in the footsteps of her father Johnny Unser, an Indianapolis 500 racer, with the Unser family's racing legacy including nine Indy 500 championships (Al, Bobby, and Al Jr.).
The Unser family has a long-standing tradition at the Pikes Peak International Hill Climb, dating back to 1926 when Louis and Joe Unser became the first family members to compete. Over three generations, the Unser racers have earned the prestigious King of the Mountain title twenty-six times. Loni made her debut at the Pikes Peak Hill Climb in 2022, finishing an impressive 2nd in her division.
Acura NSX Type S Active Aero Study
Crafted with the sole purpose of achieving maximum aerodynamic performance on the historic high-speed mountain course, the Acura NSX Type S Active Aero Study is the latest project from Crazy New, a skunkworks division of HART comprised of Honda associates across North America. Serving as a creative playground for Honda associates, Crazy New generates unique concepts and builds before integrating them into mainstream HART race team programs. This division often collaborates with ongoing initiatives at Honda's North American Auto Development Center (ADC) in Ohio or HPD in Southern California.
Named "Yamabiko" after a mythological mountain god or spirit in Japanese folklore, the Acura NSX Type S Active Aero Study features custom carbon fiber bodywork at the front and rear, significantly enhancing the supercar's downforce capabilities and reducing drag. Designed within the state-of-the-art Honda Automotive Laboratories of Ohio (HALO) facility, which houses the world's most advanced wind tunnel, the NSX's radical design incorporates active aero technology, including a dynamic rear wing functioning as a drag reduction system (DRS) for increased speed on faster sections of the track. To aid in deceleration during heavy braking, the electrically actuated rear spoiler deploys as an air brake, increasing drag and improving stability.
Piloting the Acura NSX Type S Active Aero Study will be Honda engineer and seasoned Pikes Peak racer James Robinson, who previously set the Hybrid fuel class record (10:01.913) in an NSX in 2020. Robinson commented, "We created the Acura NSX Type S Active Aero Study, aka 'Yamabiko', to improve our own Pikes Peak record," said Robinson. "It's by far the most extreme machine the Acura Race Team has ever raced to the clouds."