The legendary Ferdinand Porsche was a German automotive engineer and entrepreneur who founded the Porsche Auto Group in 1931. He was known for his groundbreaking designs and innovations that have had long lasting effects on the auto industry.
Early Life and Career
Ferdinand Porsche was born in Maffersdorf, Austria-Hungary (now part of the Czech Republic) on September 3, 1875. His father, Anton Porsche, was a master panel-beater who ran his own workshop, and his mother, Anna Ehrlich, was the daughter of a wealthy local farmer. Ferdinand was the third of five children and showed an early interest in mechanics and engineering.
At the age of 18, Porsche enrolled in the Imperial Polytechnical School in Reichenberg (now Liberec, Czech Republic), where he studied engineering. After completing his studies, he worked for several engineering firms before joining the Vienna-based Lohner-Werke in 1898. At Lohner, Porsche worked on the design of electric cars, and even introduced the first petroleum-electric vehicle which was called the "Lohner-Porsche Mixte Hybrid" in 1901.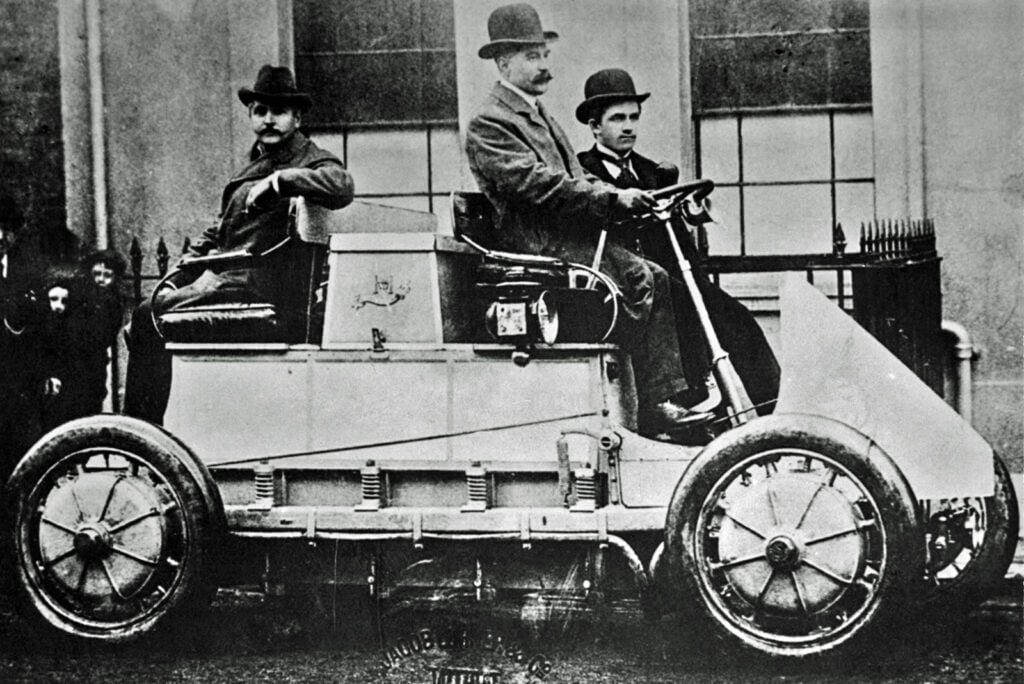 In 1906, Porsche was hired as Chief Designer of Austro-Daimler, a leading manufacturer of luxury automobiles. Under his leadership, Austro-Daimler developed a number of innovative designs, including the Prince Henry, a high-performance sports car that won several races in the early 1900s.
In 1923, Porsche left Austro-Daimler and was appointed Technical Director of Daimler Motoren Gesellschaft, which then merged into Daimler-Benz in 1926. However, Porsche's ideas centered around creating a small, light-weight Mercedes-Benz car was not popular within the board of directors, and so Porsche left Daimler-Benz in 1929.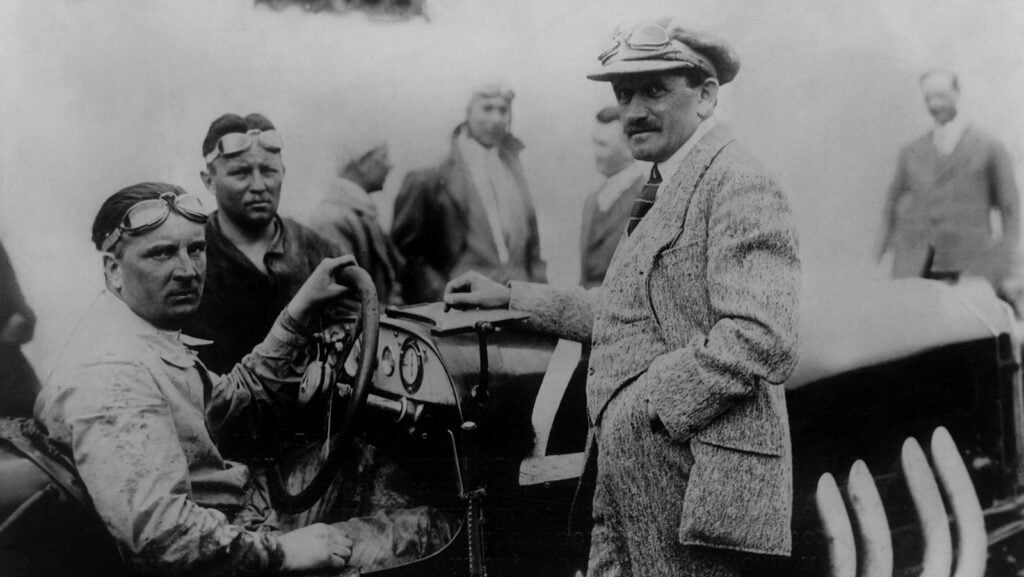 Porsche formed his own engineering consulting firm called Dr. Ing. h.c. F. Porsche GmbH, Konstruktionen und Beratungen für Motoren und Fahrzeugbau in April, 1931.
Porsche became increasingly interested in the design of automobiles. He believed that the key to building a successful car was to create a lightweight chassis that could be powered by a small, efficient engine. To this end, Porsche began experimenting with new designs, including a rear-engined car with independent suspension and a streamlined body.
In 1931, Porsche was approached by the German government, which asked him to design a car that could be mass-produced and sold at an affordable price. Porsche responded with the Volkswagen, a compact car that featured a rear-mounted, air-cooled engine and a streamlined body.
The Volkswagen, which means "people's car" in German, was an instant success, and it became one of the most iconic cars of the 20th century.
Career During the Second World War
During World War II, Porsche's engineering firm was heavily involved in the production of military vehicles for the German army. Porsche designed several tanks, including the Tiger and the Elefant, as well as the Kübelwagen, a lightweight military vehicle that was based on the Volkswagen.
After the war, Porsche was briefly imprisoned by the French for his involvement with in the war. However, he was released in 1947, and he returned to his engineering firm, which was now based in Austria. Porsche resumed his work on automotive design, and he began to focus on building sports cars.
Founding of the Porsche Auto Group
Ferdinand Porsche release from prison came from Porsche Konstruktionen GesmbH, a holding company founded by Louise Piëch and Ferry Porsche. Ferry Porsche created the Porsche 360 Grand Prix racing car with help from his father's design office for Cisitalia in 1947. Ferdinand Porsche would later remark of the Porsche 360; "I would have built it exactly the same way, right down to the last screw." This brought in the money for Ferdinand Porsche's bail out of prison. Prototypes of the Porsche 356 began under Ferry's company, but was taken over by Dr. Ing. h.c. F. Porsche GmbH in Stuttgart, Germany.
In 1948, the first Porsche 356 was road registered. Manufacturing continued to be under the management of Porsche's son Ferry Porsche. The car was based on the Volkswagen chassis and featured a sleek, aerodynamic body that was designed for high performance. The Porsche 356 was a huge success and one month after the start of its manufacturing, it won a first class victory at the Innsbruck Stadtrennen. This victory helped further establish Porsche as a leading manufacturer of sports cars.
In November, 1950, Ferdinand Porsche would suffer a stroke from which he would not recover. He died on January 30th, 1951, at the age of 75.
A Lasting Legacy
Ferdinand Porsche's contributions to the automotive industry are numerous and significant. He was a visionary engineer who was ahead of his time in many ways, and his designs and innovations helped shape the modern automobile industry.
Porsche was also a pioneer in the use of lightweight materials, such as aluminum and magnesium, in automotive design. He recognized that reducing the weight of a car was key to improving its performance and efficiency, and his designs incorporated these materials to great effect.
Perhaps most importantly, Porsche's work on the Volkswagen helped make the automobile accessible to a wider audience. The Volkswagen was affordable, reliable, and easy to maintain, and it helped put Germany on the road to recovery after World War II. Today, the Volkswagen is still one of the most popular cars in the world, and its legacy is a testament to Porsche's vision and engineering prowess.
Porsche's impact on the automotive industry cannot be overstated. He was a true innovator who pushed the boundaries of what was possible, and his contributions continue to inspire engineers and designers today. Ferdinand Porsche may be gone, but his legacy lives on, and it will continue to shape the future of the automotive industry for generations to come.