Maserati made a grand entrance at the prestigious 24 Hours of Spa, an eagerly anticipated racing event, by unveiling its latest track creation, the Maserati GT2. This new racing car represents a fusion of Maserati's past, present, and future, drawing inspiration from the successful MC12 and incorporating the exceptional performance of the MC20 super sports car.
The Maserati GT2 serves as a testament to the brand's commitment to GT competitions, following the dominance of the MC12 on the track from 2005 to 2010. It is equipped with the powerful Nettuno V6 engine, pushing its performance to the extreme with an impressive 463 kW/621 hp. This racing car not only pays homage to Maserati's racing heritage but also sets the stage for the brand's future in motorsport.
Designed specifically for private teams and gentleman drivers, the Maserati GT2 embodies a perfect blend of history, innovation, and a sporting attitude that has defined Maserati's track and road cars. It has been developed to participate in championships and individual events reserved for the GT2 class. The GT2 will make its debut in the final stages of the 2023 Fanatec GT European Series and is set to compete throughout the entire 2024 season.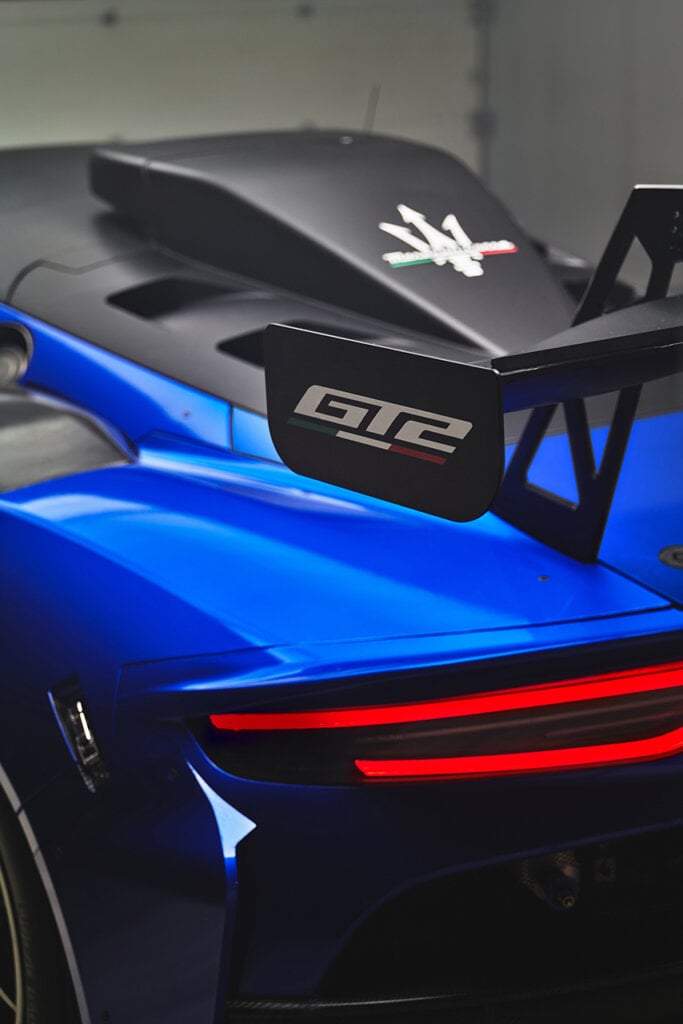 Davide Grasso, Maserati CEO, expressed the brand's enthusiasm for returning to track racing and the importance of motorsport in Maserati's DNA. The decision to reenter GT competitions complements their strategic framework, which began with their debut in Formula E. Maserati aims to reignite their competitive passion and achieve new milestones through their involvement in both electric and GT racing.
With a collaborative effort between the Maserati Innovation Lab, the Centro Stile Maserati, and the technological excellence of the Maserati dynamic simulator, the brand celebrates its return to the thrilling world of GT competitions. The Maserati GT2 represents the cutting-edge product of this partnership, showcasing their commitment to creativity, design, and technological advancements.
As Maserati unveils its GT2 racing car, the brand embarks on an exciting new chapter in motorsport. Combining a rich racing legacy with innovative engineering, Maserati is poised to captivate enthusiasts and leave an indelible mark on the GT racing scene once again.