Swindon Powertrain has introduced the M64 Cylinder Head Kit, tailored for Porsche 964 and 993 engines, presenting a remarkable four-valve per cylinder upgrade that enhances performance and reduces weight. This advanced kit is designed for engine builders and Porsche specialists seeking to extract more power from their 964 and 993 air-cooled engines, and it is now available directly from Swindon Powertrain for a limited time at the special price of £29,950 (~$31,500+ USD).
The M64 Cylinder Head Kit is meticulously engineered for high-performance, track, and race applications, boasting the capability to rev up to an impressive 12,000rpm. It is a game-changer for Porsche M64 air-cooled engine enthusiasts.
One of its standout features is its capacity to shed 3.5kg of weight compared to standard Porsche 993 cylinder heads, making it a weight-saving marvel. Moreover, this kit enhances power output, breathing efficiency, and overall engine performance, addressing limitations posed by the traditional two-valve per cylinder architecture employed in original Porsche 964 and 993 air-cooled engines. The larger valves, typical of the previous design, necessitated heavier springs, which, in turn, imposed limitations on engine RPM.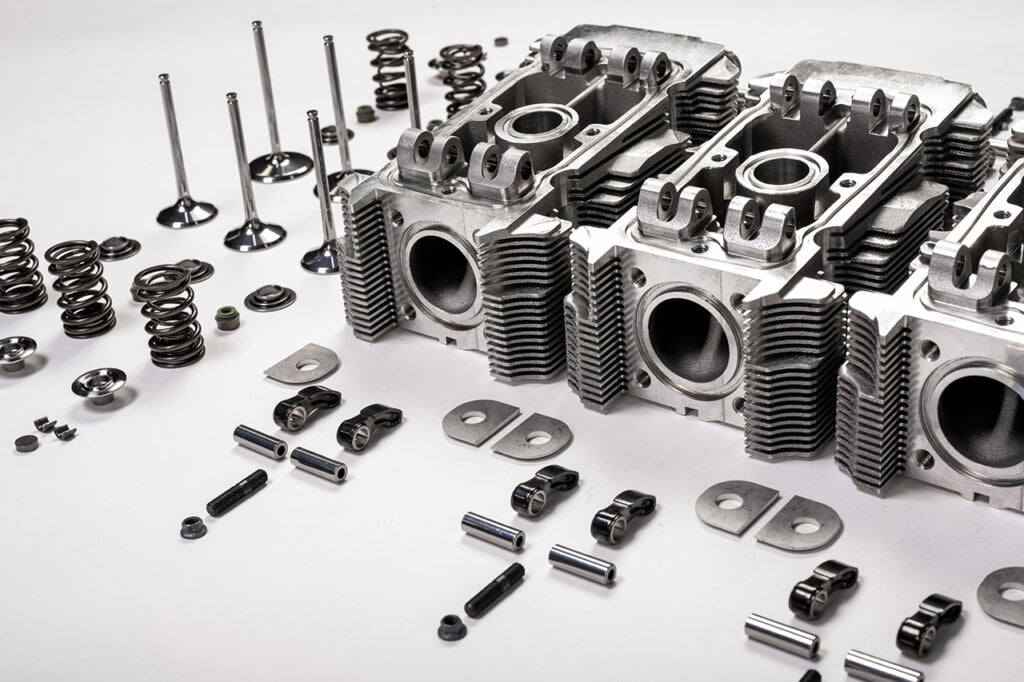 Swindon Powertrain's M64 Cylinder Head Kit, with its innovative 24-valve configuration, overcomes these challenges and unlocks substantial power and torque improvements. Testing has demonstrated a remarkable 40% increase in peak flow on the intake side and a remarkable 66% increase on the exhaust side compared to a standard 993. Additionally, the newly designed valvetrain enables the engine to rev up to an impressive 12,000rpm, providing engine builders with the ability to exploit higher engine speeds for enhanced performance.
Crafted in the UK from A356 grade aluminum, typically used in aerospace applications, the cylinder heads and cam chests are expertly CNC-machined in the same facility responsible for constructing championship-winning British Touring Car Championship power units for over five decades. The comprehensive M64 kit includes titanium inlet and exhaust valves, along with springs, caps, collets, shims, finger followers, and shafts. It also features camshafts, cam covers, and timing drive input components. Swindon Powertrain additionally offers a power steering drive to facilitate the use of the 993's production system, custom pistons optimized for improved breathing efficiency, as well as inlet porting and bespoke cam profiles as optional upgrades to create a truly exceptional engine for high-performance or competition applications.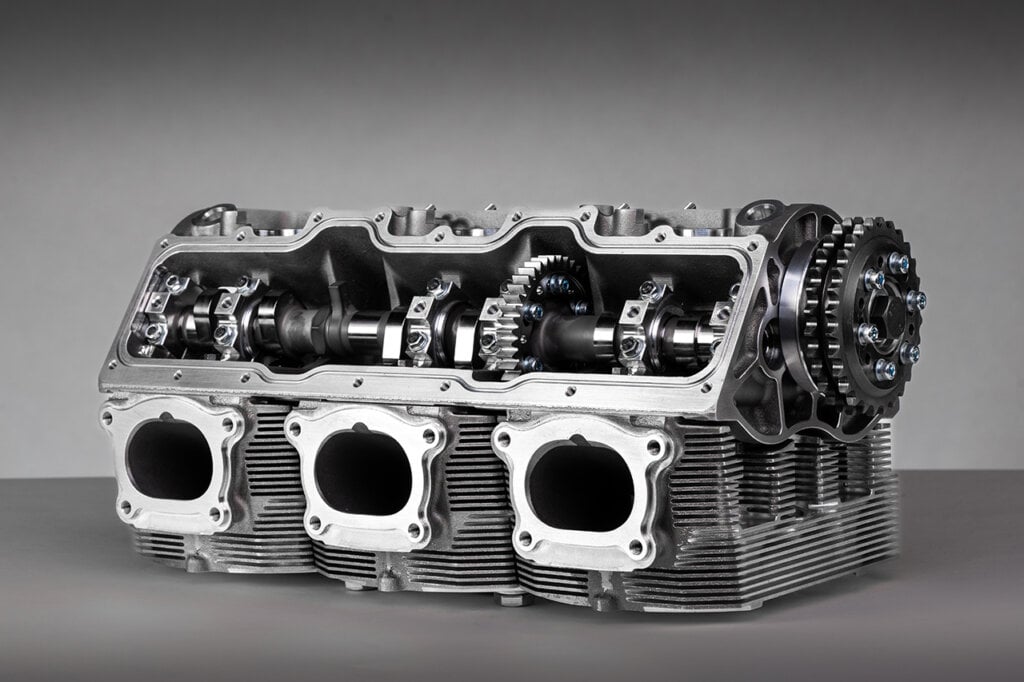 Anyone else gonna say it? Who doesn't love more power! The upgrade kit from Swindon Powertrain undeniably offers Porsche's iconic 964 and 993 models a remarkable boost in performance, pushing the boundaries of what's possible with the traditional boxer motor. While it might be a tad heartbreaking for purists who hold a deep affection for these classic Porsche cars, this advancement opens up a world of potential for diverse custom builds and exciting modifications. Cannot wait to see some crazy builds and power laid down in the future by eager and promising Porsche enthusiasts capitalizing on Swindon Powertrain's engine kit.